Sam's Club Prank - Chris C's Story
Hi Rob!
I placed both my tags today. Pics attached. No one noticed what I was doing or gave me any looks or anything. It was fun trying to find something that could be a Vinyl Dungeon Restraint System.
I had hoped to place that tag near some car seats, but one of the free sample people was set up right in front of them. Oh well. Thanks again for letting me participate!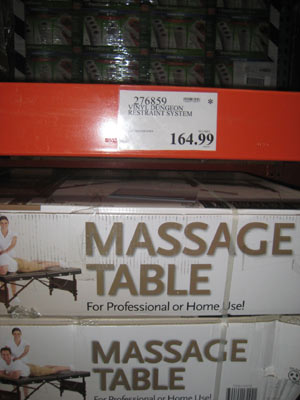 VINYL DUNGEON RESTRAINT SYSTEM - $164.99
Click on one of the links below!
back to Sam's Club Prank Introduction