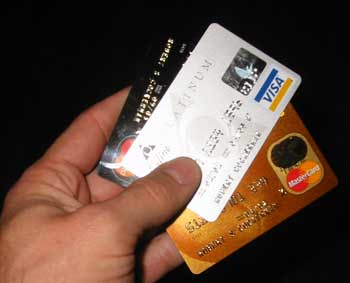 Visa doesn't pay 100% to the hotel.

When you pay for your stay at the hotel, or for renting a car or for clothes with a Mastercard or Visa, the merchant sends that transaction record to the bank that issued the card.

The bank sends money for the purchase to the merchant, but they don't send the whole amount. They only send 98.3% of the money. That is the first way that Credit Card companies make money. They keep 1.7% of every. single. transaction.

They also make money on annual fees to card holders, and they might make some money on your 22.9% APR interest payments too.

If you run a hotel, or a clothes shop, you can refuse to take Visa and MasterCard. You can ask for your payments in cash and receive 100% of your payment due. However, allowing people to pay with credit cards loosens up their spending, particularly when they are spending more than $20. From a merchant's point of view, he would love to keep 100% of the payment due, AND to loosen up the customer's spending, so his next logical step is to offer his own store credit-card.
Boy, do they offer those store credit cards.