New Cockeyed.com T-shirts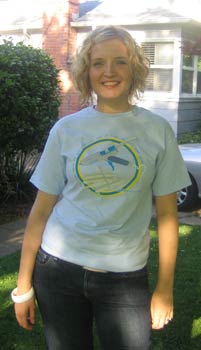 Hoorah! Two new Cockeyed.com tee shirt designs! For sale!
The new designs are:
The light blue Hot Glue Gun design, and
The gray All-Star Geometry Champs design
Order yours today and save $$$ on sunscreen for your chest, back and shoulders this summer.
Shirts are 100% cotton, comfortable for barbequing, guitar solos or out-patient surgery.
Shirts are available in Small, Medium, Large and Extra Large. They are high-quality screen printed tees, just like you find in the mall. Satisfaction guaranteed.
Click the little shirt images below for detailed pictures and information.
Hot Glue Gun
Tee Shirt
Small
Medium
Large
X-Large
In-Stock
In-Stock
In-Stock
In-Stock
All Star Geometry
Champs Tee Shirt
Small
Medium
Large
X-Large
In-Stock
In-Stock
In-Stock
In-Stock

back to | All-Star Geometry Champs shirts | Hot Glue Gun Shirts | contact Rob May 17, 2006